Hot Springs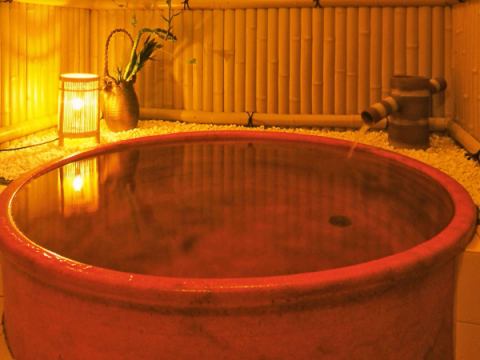 Shigaraki Ware the shigaraki pottery bath
The skilled inn, and light brown pottery bath of Shigaraki Ware, We will offer a Akaishi Bath
Both hot springs can be used as private baths.
Immerse yourself in the best way to heal the tiredness of your journey.
You can soak yourself or your family.You can take a bath for 24 hours.
Private Bath

Yes(No condition)

Number of bathhouses

[Open-air bath]Man:0 Woman:0 Mixed bath:0
[Indoor bath]Man:One woman:1 mixed bath:0
[sauna]Man:0 Woman:0 Mixed bath:0

Bath usage conditions

Available 24 hours

Hot Spring Qualities

For the glauber spring quality, the water is soft and moisturizes the skin.

Efficacy

Rheumatism/Neuralgia/Coldness/Recovery from fatigue/Uchimi/Shinshin/Stiff shoulder/Backache